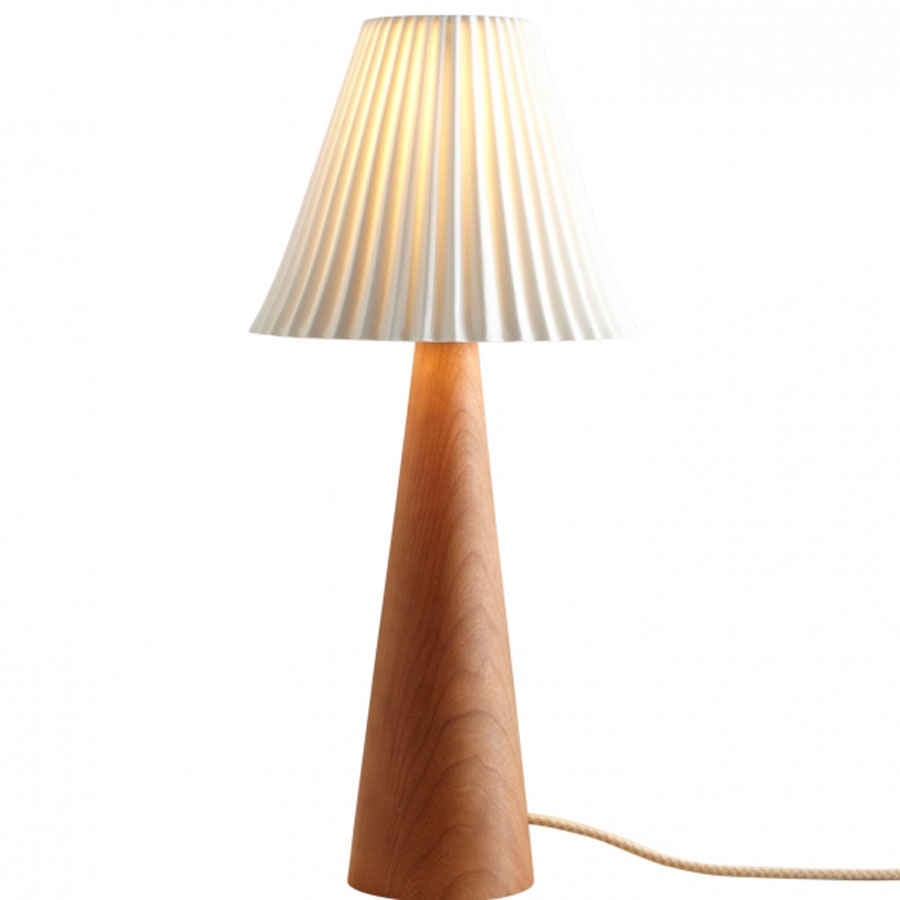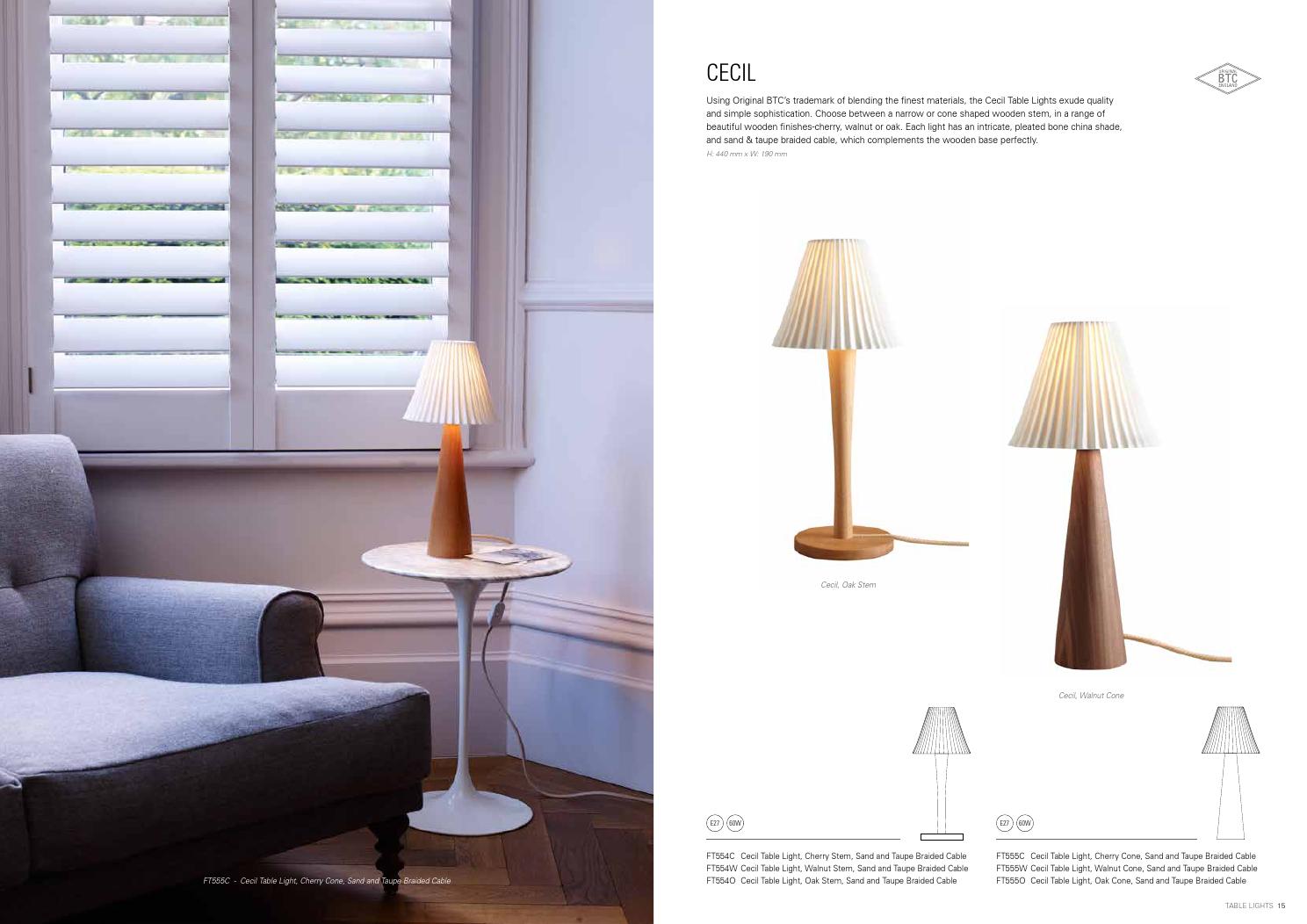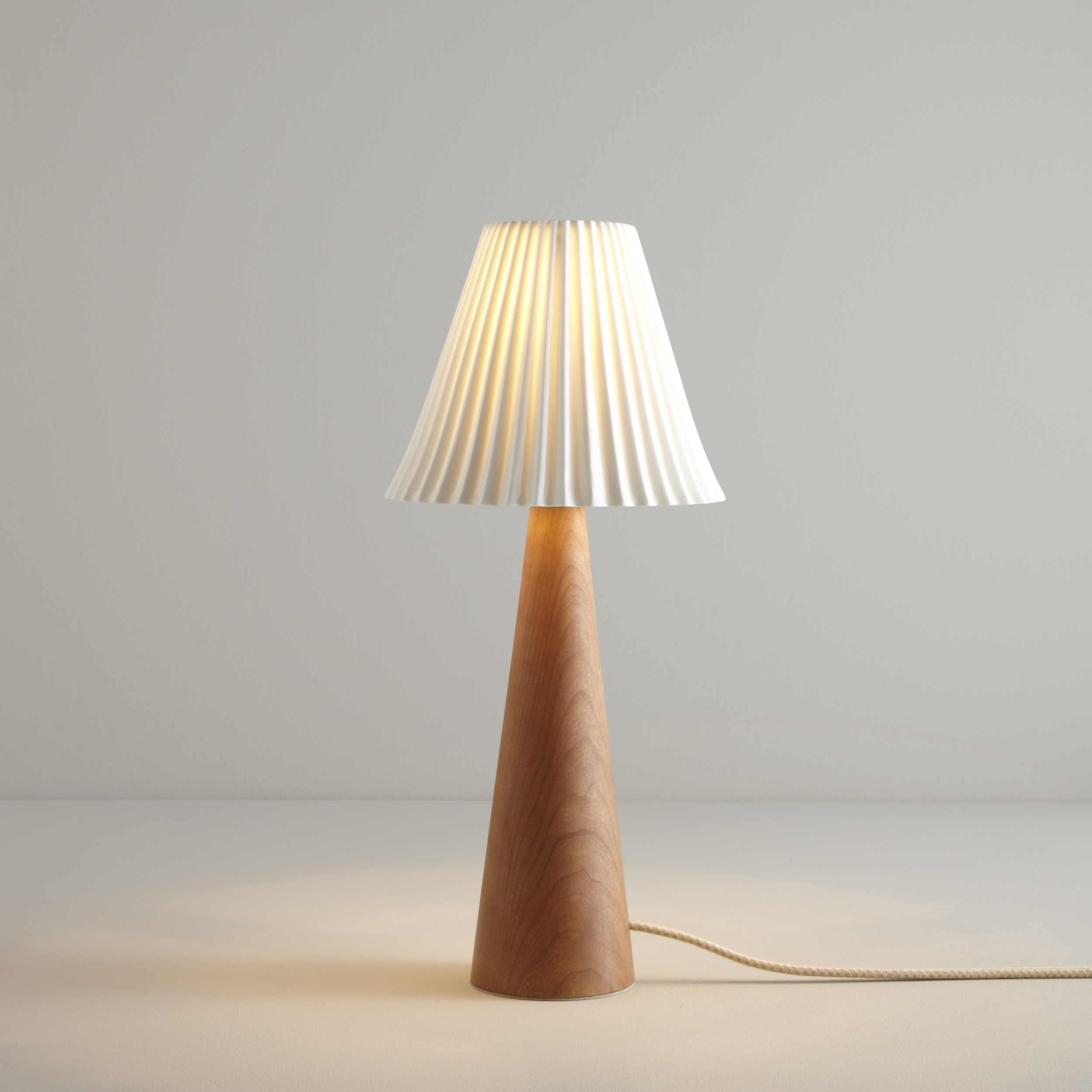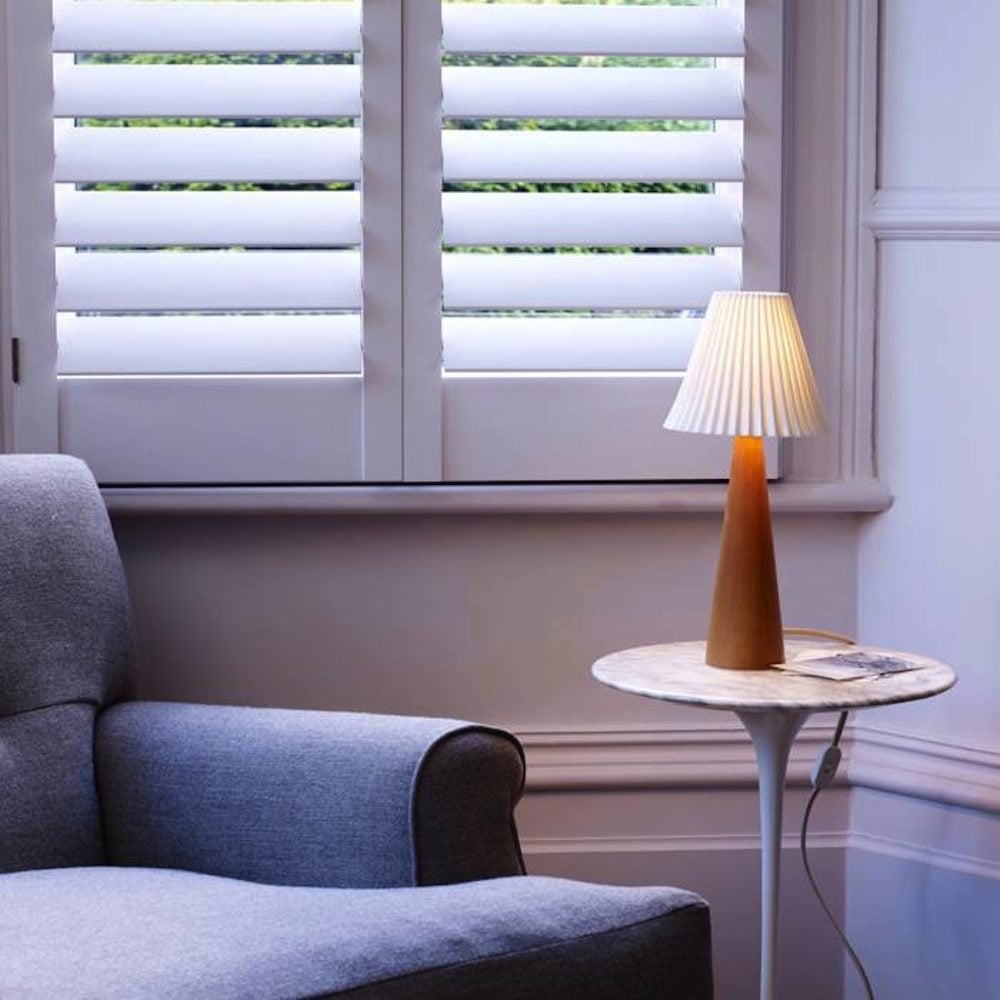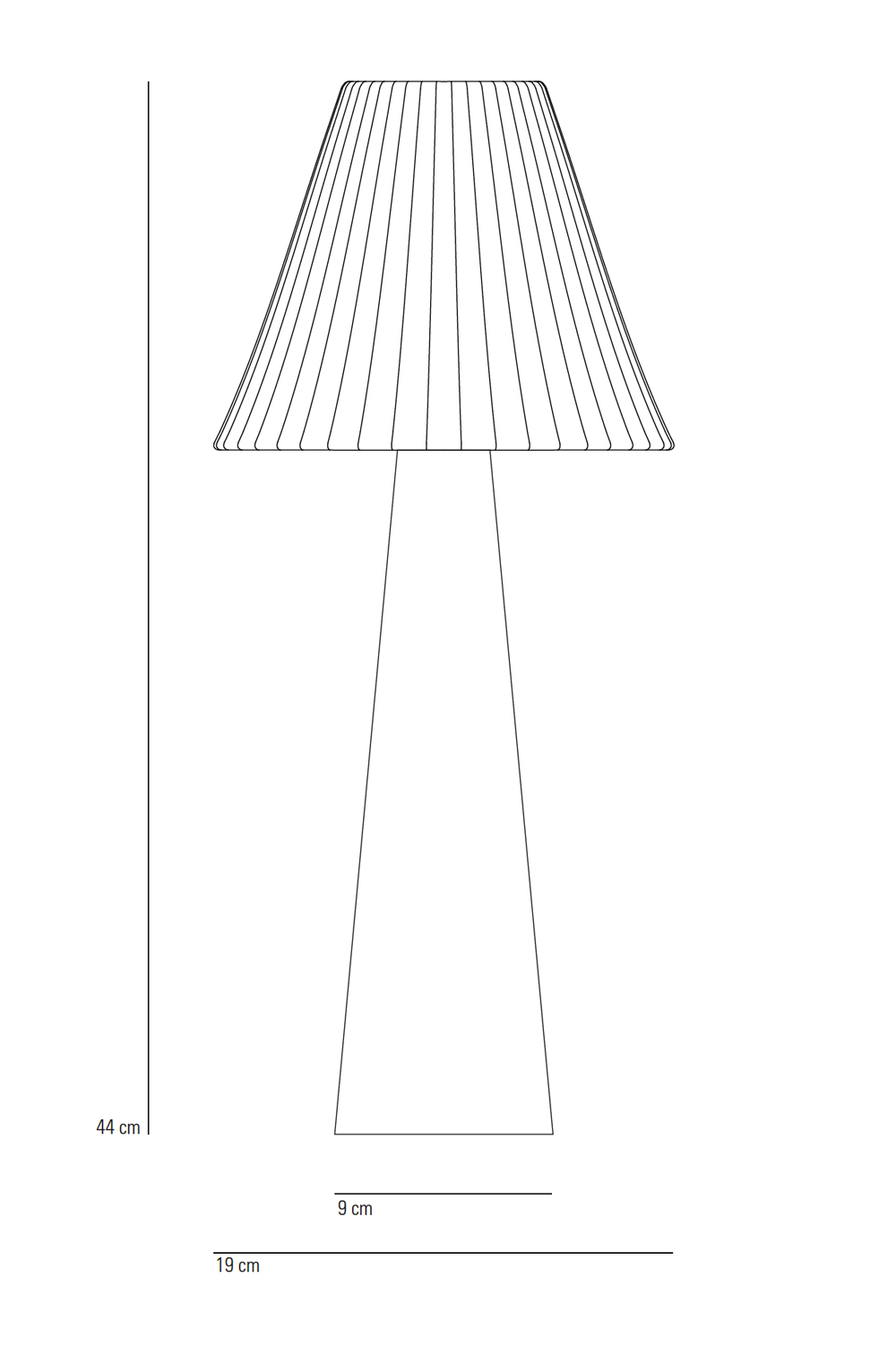 SKU: FT555C
Color: White
Dimension: 190mm x 440mm
Lamp Type: Fluorescent

Using Original BTC's trademark of blending the finest materials, the Cecil table lamp Lights exude quality and simple sophistication. Choose between a narrow or cone shaped wooden stem, in a range of beautiful wooden finishes-cherry, walnut or oak. Each light has an intricate, pleated bone china shade, and sand & taupe braided flex, which complements the wooden base perfectly.
| | |
| --- | --- |
| Brand | Original BTC |
| Light Color | Warm White |
| Dimension | 190mm x 440mm |
| Designer | Davey Lighting |
| Orientation | Fixed |
| Control | Dimmable |